Foundation
The School was founded in 1860 by a British lady called Mrs. Bowen Thompson. Her husband had recently died and when she heard of the sufferings in Lebanon due to the civil strife that was present in the country during the early part of 1860, she sailed to Lebanon to try and be of some use to those people who flocked to Beirut from the mountains in search of security. One of the things she thought would be most useful was to start a school. This she did and so was born the Lebanon Evangelical School for Boys and Girls.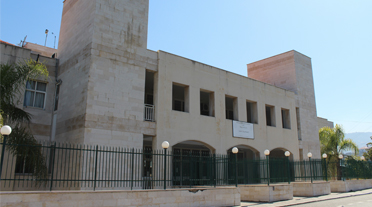 Association
The School is part of the Lebanese Evangelical Society which also operates the following:
The Benevolent Lebanese Evangelical School for Special Education and Development
The Lebanese Evangelical School in Ain Zhalta
Clarion Publishing House
The Lebanese Evangelical Institute for Social Work and Development
The Society is made up of a General Assembly, consisting of members of the Evangelical community and is administered by an Executive Committee. The President of the LES is the Rev. Joseph Kassab.
Policy
As an institution of the Lebanese Evangelical Society we aim to maintain an educational institution which will have a special emphasis on moral and spiritual values, and which will be a centre of working Christian Fellowship and witness. The development of the whole of the child's personality is our aim. Therefore, we strive to provide opportunities for learning through shared experiences, to enable the student to learn, develop and recognise the resources within themselves to know how to deal with the pressures of today's society and make a constructive contribution to it.
LES Loueizeh has always tried to provide a secure environment for students with a wide range of academic ability. Within this general framework we endeavour to encourage those who find lessons difficult and, at the same time, to challenge those who find academic work easy. As far as possible we resist the temptation to 'drop' students for academic or disciplinary reasons, unless it becomes clear that a change of school might benefit them.