We are returning to normal after three years of COVID-19!!!
This year, Ski Camp will take place for Classes 7 – 12, providing there is enough snow. The dates are shown on the attached calendar. Please note that during the three days of Ski Camp the WHOLE school will be closed.
NOTE : If there is NOT enough snow, we will make it a TWO day Hiking Camp. We will make the decision of how this will work nearer the time.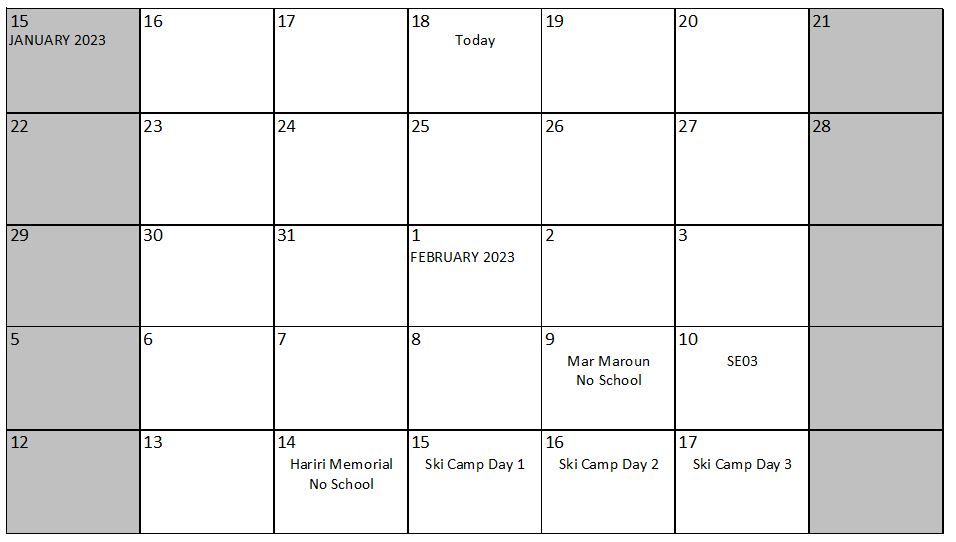 If you have any queries, please contact us via WhatsApp : 71 183 559